536 Hi Tech Parkway, Oakdale, CA 95361  •   Ph: 209-847-1758  •  Fax: 209-847-5144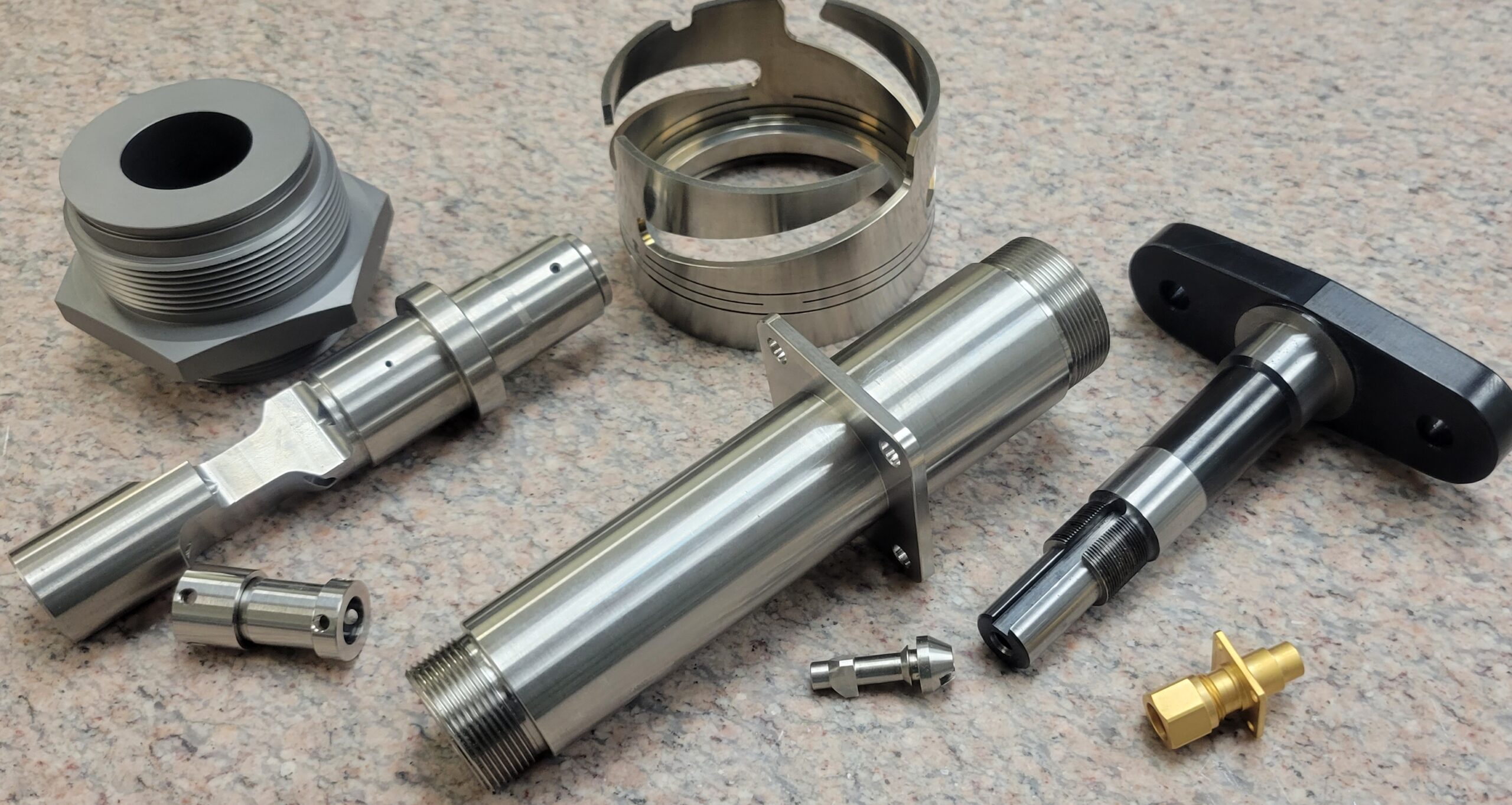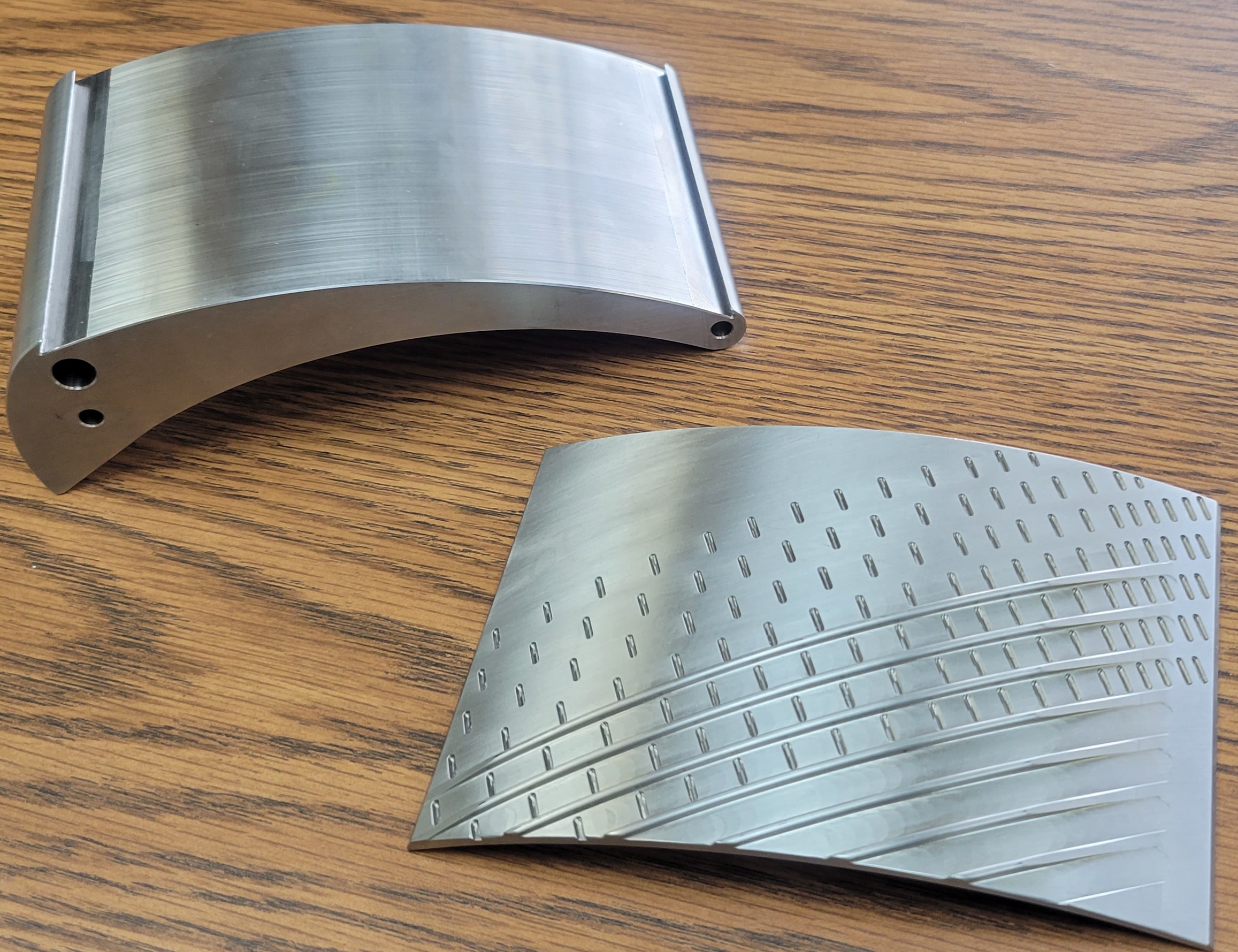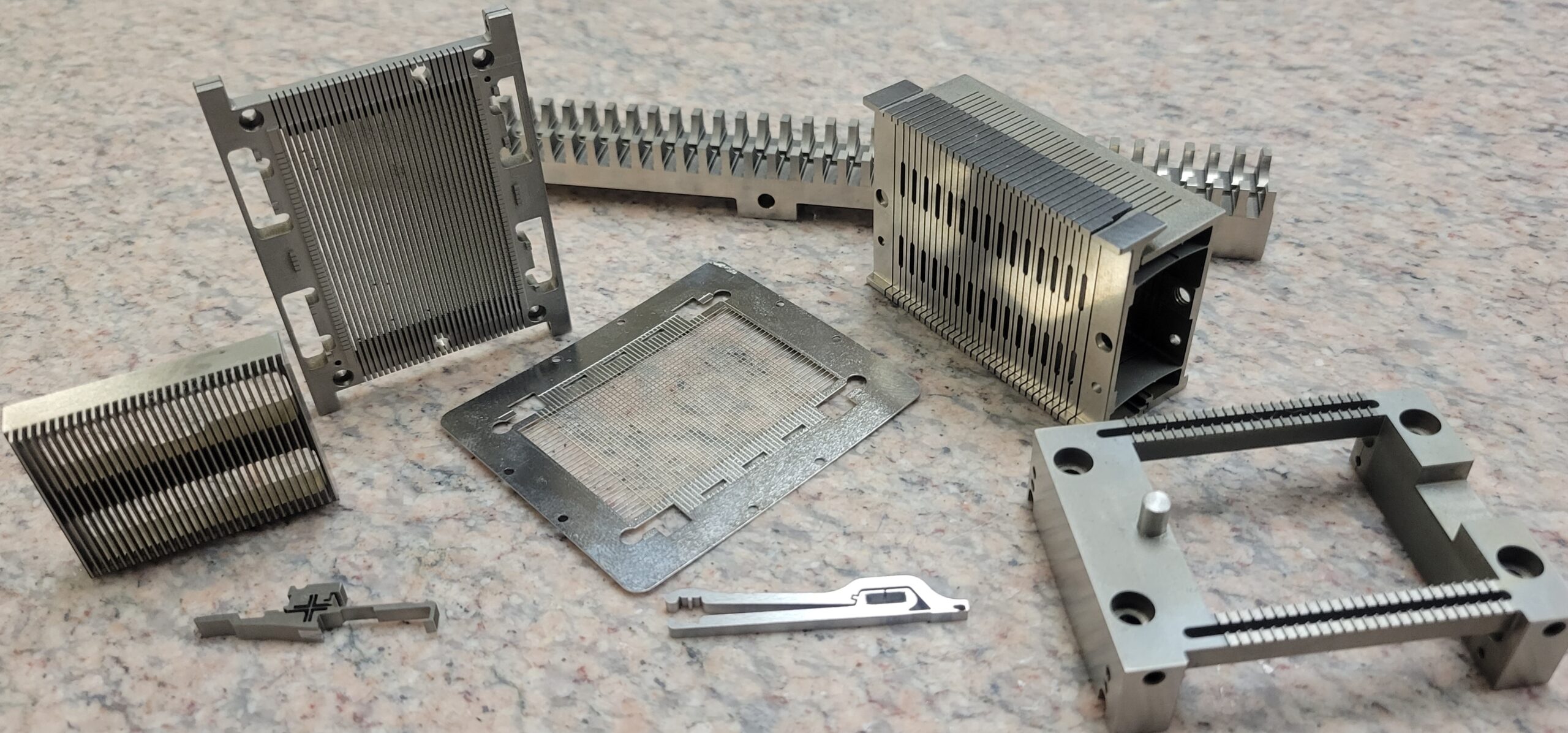 Multi Axis CNC Milling
VERTICAL – We have well maintained, precision Kitamura  and Haas milling machines with 3, 4 and 5 axis capability, 30 tool capacity, 13,000 RPM and travels to 40 X 26 X 24. Programming is accomplished with the latest version of MasterCam software.
CNC Lathes
LATHES – We use Hardinge super precision turning centers, Prodigy gang tool lathe & Bridgeport EZ path lathe with 1 5/8 inch capacity bar feeders. Our maximum capacity is 27 inch swing and 6 foot lengths.
Wire EDM
We can handle Prototype or Production runs using our Charmilles machines. The wire diameters range from .004 to .012 inch and maximum travel of 10 X 12 X 8.9. They have resolutions down to 2 millionths of an inch and can tilt up to 30 degrees.
Surface Grinding
Our large grinding department is equipped with automatic Brown and Sharpe and Okomoto grinders. The maximum capacity is 16 X 32 X 24 inches. We specialize in the grinding of Aluminum and Stainless Steels.
Jig Grinding & Boring
High Precision Boring of holes in soft materials and Grinding of hole sizes in heat treated parts is accomplished using our Moore and Sip machines and tooling.
Assembly
Mechanical Assembly is handled in our large assembly area. We can handle projects ranging from a few small fixtures to dozens of large process machines with complex pneumatic systems. Electrical wiring and testing is also provided. We complement our mechanical assembly with complete wiring of control and motion systems.